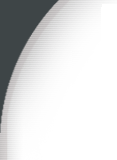 Members

Members of the Apple Consultants Network are independent technical experts - skilled in the setup, use, and maintenance of Apple products and solutions.

Made up of nearly 400 members, AMUG consists of Macintosh enthusiasts from a variety of backgrounds: Artists, technicians, programmers, designers, consultants, publishers, accountants - users of a variety of Macintosh types and software! This diverse gathering provides a unique resource for Macintosh information, creativity and education.
Partners


DriveSavers Data Recovery has been providing industry leading data recovery services worldwide since 1985.


freedom9 brings you the freedom to succeed with IT connectivity solutions.


DentalMac and MediMac were real breakthroughs in software for managing a dental or medical office. iDental and iMedical are just such breakthroughs. Written in OS X and Apple's Cocoa development environment, HealthWare software is powerful, fast, and reliable. Mac OS X showcases technologies that make it not only the most stable, compatible and interoperable desktop operating system available, but also the most exciting and innovative.


Salon Transcripts is dedicated to creating superior, simple and secure computer software products and services for the salon and spa industry, offering cutting-edge technology in affordable, customizable packages.


Speakeasy is the largest, independent nationwide company offering better broadband services for discerning businesses and professionals who depend on the Internet for higher productivity in business and life.


Xsilva LightSpeed is a ground-breaking new multi-user Point of Sale system built exclusively for Mac OS X and designed expressly to accelerate small business. Whether set up as a Point of Sale system in a retail environment or deployed to power an inside sales team, Xsilva LightSpeed harnesses the most powerful OS X and SQL-based technologies to deliver unparalleled performance and reliability under its crisp, polished OS X interface.